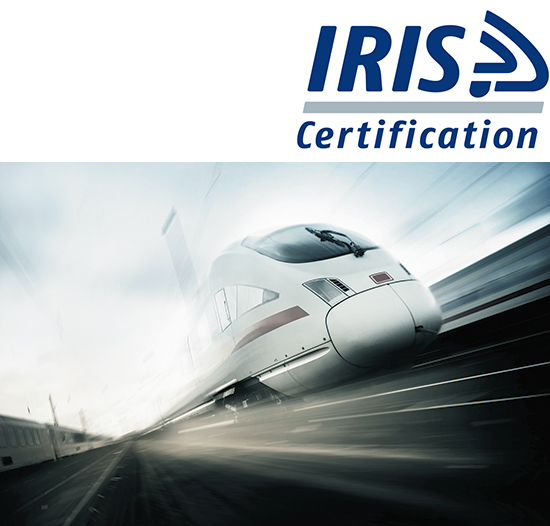 Stäubli Electrical Connectors is ISO/TS 22163 (IRIS) certified
Stäubli Electrical Connectors has proven itself for decades as a successful supplier of future-oriented connection solutions in railway technology. This competence is now extended by certification acc. to ISO/TS 22163, a standard defining a high level of quality throughout the supply chain of products for the railway industry to ensure safety and reliability.
The ISO/TS 22163 certification, formerly IRIS - International Railway Industry Standard, is a reference system created on the initiative of major equipment manufacturers in the rail transport sector. It is a tool for continuous improvement and research excellence and is managed by UNIFE (Union des Industries Ferroviaires Européennes).
This standard, as an extension of ISO 9001, addresses specifically the railway sector and defines primarily the rules for project management, special process control, risk analysis and knowledge management. The aim is to ensure the safety and reliability of the products used by the railway industry by defining a high level of quality throughout the supply chain.
This new certification of Stäubli Electrical Connectors today confirms the suitability of the company's quality management system and know-how for the requirements of the railway sector. "We are proud to meet the strict criteria of the IRIS Assessment Sheet by aligning all activities in our company with the process-oriented approach," comments Vincent Rey, Managing Director of Stäubli Electrical Connectors SAS in Hésingue (France), the Competence Centre for Rail Technology.
ISO/TS 22163:2017 (IRIS) Certificate

Certificat ISO/TS 22163:2017 (IRIS)