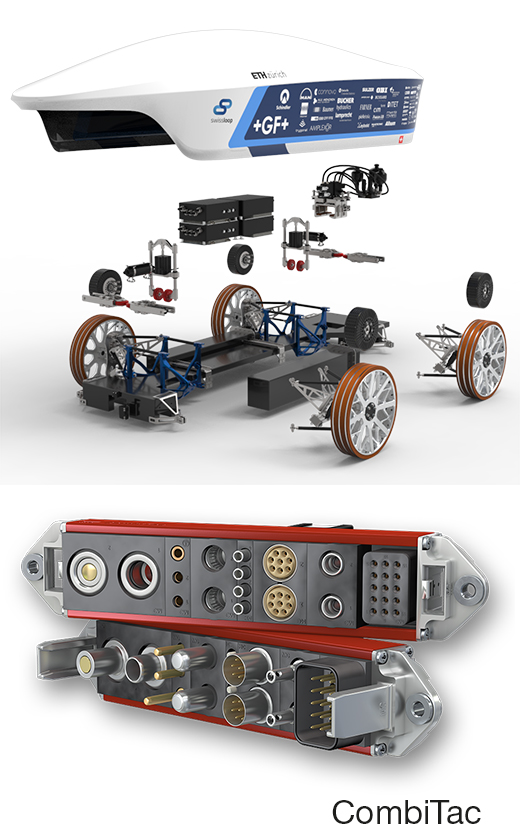 ETH Hyperloop project takes advantage of innovative Stäubli connectors
On May 23, the veil of secrecy around the new Swissloop Pod for the Swiss ETH team's entry in Elon Musk's "2018 Hyperloop Pod Competition" is lifted in Zürich. The team of young engineers, who beat 1,200 competitors for third place last year, qualified to participate again this year in the competition in California. Stäubli Electrical Connectors will also be present with its powerful and reliable connector solutions.
Five years ago, visionary entrepreneur Elon Musk presented his "Hyperloop" concept for high-speed transport with magnetically levitating trains in vacuum tubes. The concept strives to massively reduce long travel times through speeds of over 1200 km/h. At SpaceX in California, his spaceflight company's site, he launched the "Hyperloop Pod Competition" in 2015 to advance the development of functional prototypes and the exploration of the necessary technological innovations. This competition targets college students, graduates, and young engineers at science and technology institutes such as the Swissloop team from ETH Zurich.