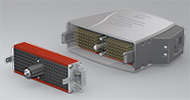 Light housing for testing applications
The CombiTac IP20 plastic light housing with central locking is used in applications that require high density electrical signal connections.
Light housing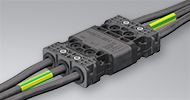 10 kHz resistance welding
RobiFix-MINI enables the use in new, trendsetting welding technologies with frequencies up to 10 kHz.
RobiFix-MINI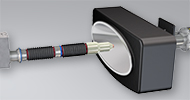 Automatic Rapid Charging Solution QCC
Connector for fully automatic fast charging systems Stäubli fast charging connectors enable automatic and fast recharging of electric vehicles.
Flyer